Once you decide to build and design the structure of your website, you should also start thinking about the visual content of it, as well as the creation of your social networks (Facebook, Instagram, Twtter, etc.), since, as It is well known that people interact and react much faster and more intensely to images and videos.
Using good quality, colorful and interestingly designed images will help you retain and impact your audience effortlessly. That is why we leave you 6 tools that will serve you wonderfully to start working on your graphics:
1. Gravit
Gravit It is one of the most used tools in the area of open source graphic design. It can be used to design almost anything, from icons, interfaces, vector images or professional presentations to images or graphics for social networks.
It works for Windos, Linux, IOS and other platforms, in addition to being available in different languages, making it a very complete tool.
2. Canva
Canva is a tool that offers basic and advanced functions to create images online and for free. One of the advantages of Canva is that it has functions that help you in creating images for social networks and even memes. This can help you a lot when creating content for your Facebook, Instagram or Twitter pages.
Canva is available as an online editor, but it also has an app for iPad, iPhone and PC that will allow you to use it anywhere.
3. Pexels
Unlike the previous tools, Pexels is a platform that offers beautiful, copyright-free, high-quality photos, ready to download and edit. There you can find a wide variety of resources that will serve you for any type of content you need to create.
An advantage is that in Pexels you can navigate between different categories and labels and even start uploading your own content, as well as donating money to the creators through a Paypal account.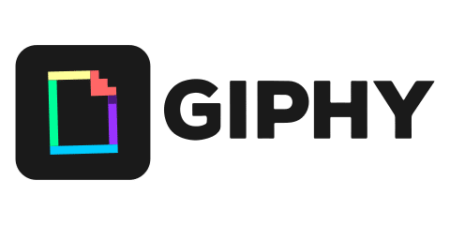 4. Giphy
GIFs are one of the things that cannot be missed on web pages or social networks, since you can express a lot within the same element and are potentially viral. In the same way, gifs often encourage your users to interact with you.
Giphy It is the ideal platform to generate your own Gifs, as well as search and navigate among the content that has been created by other users. In addition to that, it allows users to search for and share short loop videos without sound, which resemble animated gifs.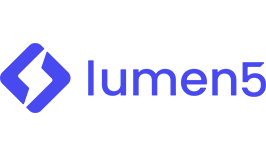 5. Lumen5
Lumen5 allows you to edit videos easily, intuitively and simply, using your own images and photos, or browsing the gallery on the same platform. It also allows you to create videos for social networks, videos with animations, videos for advertisements or for online stores, and much more. You just need to register and start editing.
For more tips on designing and arranging content on your website, visit this post.