Have you ever seen or heard of subdomains? Surely while browsing the internet you have come across one or the other, but you have not realized it. Here we explain a little about what they are and how to identify them:
What is a subdomain?
A subdomain is an extension of your domain name. This is used to organize different sections of your page and works independently of it. Let's take a very practical example:
Your original domain is figand.com, on this site you offer different services such as web pages and online stores. If you want to include very extensive content on any of these services, it may be best if you create a subdomain for each one. In that case, your subdomains would be: ecommerce.figand.com and webpages.figand.com, simple, right?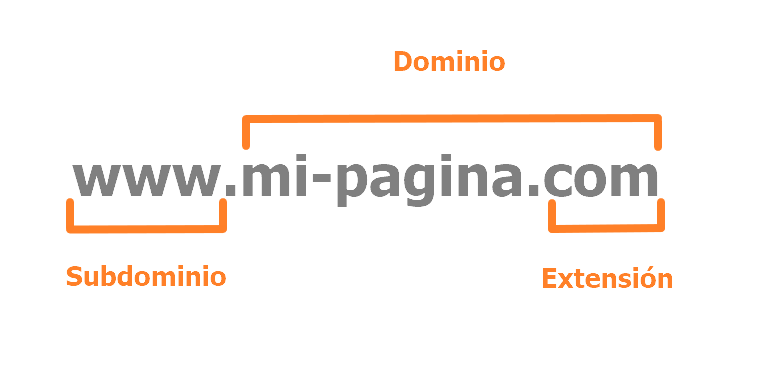 Why should I use a subdomain?
Although a subdomain is part of your main site, it is considered a separate entity by search engines. That is, the subdomains are taken as individual sites by Google and can help you improve the SEO of specific services.
In addition to this, there are companies that need certain sections of their website to have completely different designs from the rest, due to the nature of the information they contain. In this case, a subdomain is the perfect choice for it.
Advantages of using subdomains
The main advantage of having a subdomain is that you can organize different sections totally different from your website, we have already explained in the upper points of this article.
You avoid saturation on your main site. As you may have already noticed, the more information and sections you add to your main site, the more tedious (and maybe even confusing) it becomes to find specific data. Separating resources by subdomains can help you simplify browsing between tabs and improve the user experience.
You don't need to pay to create subdomains. When you buy your domain, the creation of subdomains is free and without limits!
SEO. Since a subdomain is seen as a separate page, you can rank it according to keywords specific to your services.
Serve different areas. With subdomains you can separate your services and products according to geographic areas, if that's what you need.
What do I need to have to create subdomains?
The first thing you need is to get a hosting provider and buy your web domain.
Once you have made the purchase, you must enter the control panel of your hosting and go to the section of "domains or subdomains" (depending on your provider).
There you will see the options that allow you to create subdomains, they are usually very descriptive and do not require great knowledge, try to choose short and specific names for your new sites.
Ready! This will take less than 5 minutes.
If you don't have hosting or domain yet, try paginaMx! A Mexican provider that offers hosting options, domains, professional emails and much more.