The backlinks (or backlinks for its translation into Spanish), are a very important piece for the SEO optimization of your website, as they help you achieve better visibility and a higher ranking in the search engines. These are links that point to your website from some other external page.
How does having backlinks help me?
You might think that having a link to your website is not very helpful, however, search engines always take into account the quality and quantity of pages that link to your website, giving you a better "reputation" while more have. This, in turn, makes you have the possibility of appearing higher in the search result and may even help you get to the first place, if you work together with other SEO aspects.
This is possible thanks to the fact that during the 90's, two students of Standford (Larry Page and Sergey Brin), devised a plan to have a better search, that would not be fooled by the owners of web pages using false keywords or massive, if not for the popularity that each one had.
Basically: If many websites link to a specific one, it is because it must be very interesting, useful to the community, or with valuable information.
How else does it benefit me to have backlinks?
1. Improve your ranking organically
As we had already mentioned, by having different websites pointing to your page, Google will grant you more visibility and importance, since it considers that your content is relevant and useful to the community.
2. Faster indexing
Backlinks help search engine robots discover your site and track it effectively. If you have a website that is new, having backlinks will help you be discovered and indexed more quickly.

3. Reference traffic
Reference traffic is nothing more than a visit that comes to us through another website. These types of visitors can increase your income as they are more likely to buy your services or products than a person who finds you at random.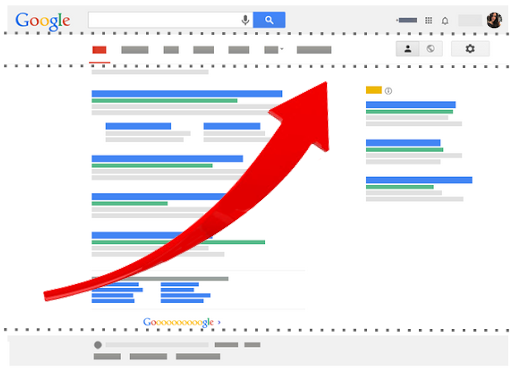 So I just need to link to many web pages?
You can get many links to other websites that some people may know and that will help your page's reputation, however, if you get some links from pages with a good reputation and great relevance, that will boost your own site quite a bit. In this case Google applies the rule of "Quality is better than quantity." In the same way, It will not help to point to your website many times from the same place.
Backlinks good and bad backlinks
Good backlinks: They are links from prestigious websites and with a high reputation. They improve your conversion rates and have benefits in your SEO. To get them requires time and dedication, In addition to knowing certain tips and strategies for building backlinks you can find here.
Bad backlinks: If you have received a high number of links in a very short time, Google will identify that these links have been artificially generated and could be penalized.
In conclusion
Backlinks are links that point to your website from some other external page, giving you authority in the eyes of Google, so count on a good backlink strategy It will help your site to gain reputation, visibility and positioning in search results, however it is a task that will require time and constant effort.