Do you have a website and have you noticed that web browsers register it as an unsecured site? This is mainly due to the fact that, for some time, Google has started to display a message on pages that do not have a security certificate. Therefore, the connection between your computer and the server where the page is hosted is not encrypted.
Or in other words, there is no installed SSL security certificate on the server. Here we tell you a little more about it:
1. What is a security certificate?
A security certificate, or SSL certificate for its acronym in English (Secure Sockets Layer), is a security standard that allows the transfer of encrypted data between a browser and a web server. This certificate is used globally by millions of companies and individuals in order to reduce the risk of theft and manipulation of confidential information.
2. What functions does the security or SSL certificate have?
In short, an SSL certificate allows you to:
Authenticate the identity of the website, guaranteeing visitors that they are not on a fake site.
Encrypt the transmitted information.
Activate the HTTPS protocol on a website.
3. What is the HTTPS protocol?
You've probably noticed that website addresses currently include "https: //" at the beginning of each one, right? This indicates that websites have a system that allows information between your computer and the site to travel in encrypted form.
This security protocol ensures that no one can intercept the information that you send and receive from a website to your computer. So your information is always safe.
4. Are there several types of SSL certificates?
Yes, there are different types of SSL certificates, depending on the number of domain names or subdomains you have, for example:
Unique SSL Certificate: Secure a domain name.
SSL certificate Wildcard: This certificate protects a domain name and an unlimited number of its subdomains.
Multidomain SSL Certificate: Serves to protect multiple domain names.
5. What kind of pages need an SSL certificate?
Ideally, any website has a security certificate, however, it is of the utmost importance for any company or individual that has a site where they request, receive, store or display confidential information. For example:
Login information (users and passwords).
Financial information (credit card numbers, bank accounts).
Personal data (names, addresses, dates of birth).
Legal documents and contracts.
Customer lists.
** Something important and that you should keep in mind, regardless of whether your site requires personal data or not, is that the message displayed by Google about a site that is not secure can affect the behavior of your visitors, and this, in turn can affect your search engine rankings. For example, if people start to interact less and less with your page since it is not secure, Google will detect it and start leaving you until the end of the results due to the high rate of "bounces" generated.
6. Do I have a way of knowing if my site is safe?
Yes. Of course there is and it is very simple! All you have to do is enter your website and check the top bar of the browser, right where your domain is displayed. There you will see the name of your web page, for example: www.sitio.com, take a good look at the initial part of the address. If you have the lock icon and the "https", congratulations! You have a secure site.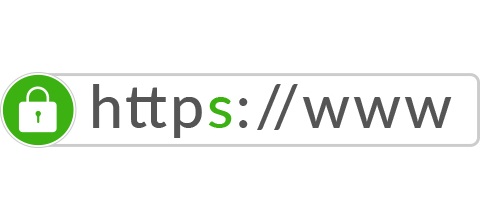 If your site is only http instead of https, then you do not have a security certificate.
7. My site is not secure, where do I get my certificate?
To obtain an SSL certificate you will have to pay an annual and fixed cost to your hosting provider (the place where your website is hosted). They will then need to install the certificate. This may take about an hour.
Now you will have to make an adaptation of the web page. This includes:

Send all users who enter any page of your website to the new secure version. (That is, the new address with https).
Check that all your links and buttons redirect to your secure address, instead of the http address.
Ready!
If you are looking for a web provider, try PaginaMx, a Mexican company where you can buy your domain + Cpanel + SSL Certificate, all in the same place and easily!